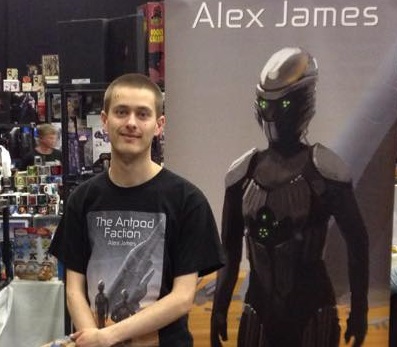 I became an author without quite knowing how to become an author or what sort of author I wanted to be. I know I wanted to get my books out there, and that was a start, but there is a lot more to being an author than many writers think … and foremost, a lot more to being a writer than authors think.
As with any business, being an author is a little bit like running your own business, and this is the case whether you're self-published or traditionally published, from what I've read. You therefore need to find your 'unique selling points' and what differentiates you or your books from every other current and soon-to-be author/s in your genre. It's not easy either because the competition is fierce, but knowing what makes you different is a tremendous start.
If, like me, you have times when you wonder what sort of author you are, if you're putting enough time into it or simply what avenue to explore next, perhaps the answer lies in your writing and your priorities. I like writing that builds up to character discoveries, plotlines, events, and conclusions; and in the science fantasy genres because it gives me the freedom to explore new ideas in a specific way where I can savour the richness of the story. That's the kind of writer I am! It's what I'm good at and I've had plenty of practice. And so I need to continue focusing on my strengths and understand their place in the 'market' (cringe — what an ugly word!). I have written full-length stories. Who is looking for full length stories in my genre? The answers are readers, editors, proofreaders, cover designers, literary agents, and publishers. Then you need to link what makes you or your books unique and different with professionals or bodies that are looking for what you have to offer. This may also depend on the sort of person you are.
For example, if I'm good at writing full-length stories, unless I want to put in 100% effort into learning how to write short stories or different types of stories over a sufficient period of time (which I don't) then it is fruitless attempting short stories. You'd be adding to your skillset but it could mean changing your writing focus, and therefore it would redefine the kind of author you are. This is more the case if you write as a hobby, as I do. If you worked as a 'professional' writer you're sometimes compelled to adapt your writing, whether for your agent, publisher, or sometimes even for fans. I suppose I'm talking about 'specialising' your writing and your identity as an author as a way of discovering what works best for you that doesn't necessarily for any other author.
Okay, let's say you know what differentiates you as a writer, and therefore author. The question on your mind, if it hasn't crossed already, is how do I publish? It's actually one of many questions. Should I publish? When should I publish? How am I going to market my book after publishing to ensure I get the most out of actually publishing it, and that readers keep discovering my book/s? I don't have an easy answer to that question and most authors find what works for them, and it's not always the first professional, service, or method that is the most successful. Authors are learning what is best practice, what isn't, and who to trust. As authors scale this steep learning curve, they may even find that what worked gloriously and reached loads of readers and earned them lots of money simply doesn't work in the same way anymore. For example, book retailers are changing their rules all the time, and where traditional print used to be the primary way of reaching readers it now longer necessarily is.
My advice regarding publishing is to find likeminded individuals, groups, and organisations that are hungry for your unique skills. It's a win-win situation. You benefit from a vital support group that can act as a safety net and a growth ladder, and they take advantage of your skills to grow, justify their existence, and probably use your name and face in all their print material.
How do you become the author you want to be?