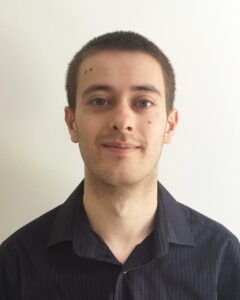 Alex James the author
Alex James is a writer based in Leeds, United Kingdom, who likes writing allegories of the human condition using science fiction and fantasy. He feels his personal experience of autism makes him suitable, qualified even, to write these types of stories. As a twist on the real difficulties faced by people with autism there are heroic themes in his writing. Strengths and weaknesses are a big part of having autism: those often-intellectual superpowers they're presumed to have and on the other side the meltdowns; there is the knowledge and experience of having lived and learned with autism, and also the ignorance of living on the 'wrong planet'.
There are times when all people, autistic or non-autistic, want that enlightenment that can allow them to escape from ignorance and the heroic feeling to help them rise to the challenge. These are things Alex James hopes his writing includes.
Alex the author–editor – Indie publishing background
Alex James is an editor who has experience with the indie publishing process. He knows what it's like to be an author, having contacted reviewers, had stalls at events, promoted his books on social media and website, and given readings and talks about his books. Having written, formatted, and published his books from 2012, he knows what it's like to write, self-edit, prepare a cover, and format a book for publishing. The highs and lows of his experience taught him about the quality and presentation readers expect of writing. He realises how important the writer's story is to them and how much responsibility they take on themselves for the entire process. Knowing this, he wanted to help writers on their journey, to be a part of it and learn more.
He's a fiction copy editor and proofreader
Copy editing and proofreading fiction is his speciality. He currently has eight years of experience copy editing and proofreading novels and short stories for independent fiction writers.
Read more on his Experience and Qualifications page.
He's an intermediate member of the Chartered Institute of Editing and Proofreading (CIEP)
Being a member of the CIEP helps him keep up to date with trends among editors and proofreaders and networking with likeminded professionals. It gives him routes towards continuing professional development: learning, qualifications, and best working practices that he otherwise wouldn't have had.