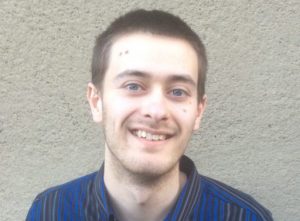 I did this in 2016, and I made a lot of progress over cumulative months. I finished two fantasy stories, and thought I was on my way to getting them published, but wasn't sure how at the time. Unfortunately this was not to be, and I seem to have been spending time retracing my steps. Compared with 2016, I've had less time to write and life has got a bit busier, which has given me a much needed break from obsessing over it.
I started 2017 continuing with my Marcellus series, about an unusual being afflicted by a cloak in a barbaric setting on an alien world. I was writing out the entire third story with the prototype name Supremacy. While writing Supremacy I learnt that there is more than one way I can write a story. I wrote a few pages of planning before each scene, and would spend much more time organising, retitling, and finding the main plot before moving on. I finished Supremacy and I considered the story to be a success because I had added more depth to it and took more control in deciding its direction.
The first book in my Marcellus series, Origins, I received some amazing feedback from a few close friends and writers and I improved it. A few months later I realised I still wasn't happy with it or my other fantasy draft Kroll, and reverted to a re-planning and rewriting stage, again, which was frustrating. The planning went well. I enjoyed it and wrote thirty pages in July/August, before eagerly returning to rewrite Origins. Writing was a success, if you measure success by the number of words I started with: 25,000. However, a few weeks after I had written it and tried to write a few thousand more words to link it with an earlier draft, in early December, I realised things weren't working. I was a bit confused why and I've returned again to write more pages of planning in the hope it'll allow me to find the story I want to write and the story I will enjoy writing. Writing words for the sake of 'creating a story' doesn't work for me anymore: I used to find enjoyment with it but now I detest the disorganisation it brings onto the page and the enjoyment is only ever in the moment. A few weeks later, I look back at the writing and assess my feelings for it, and wish I hadn't written it.
And that's where I'm at, with half a hundred pages of planning, and wondering if I want to go ahead and rewrite the story Origins or if I'm happy to continue planning. I have no immediate plans to publish whatsoever. Writing a story that matches my current writing skill with my enjoyment in the creative pursuit are my goals. Wish me luck with achieving them in 2018!
How was your writing year?