Alex James Complete Four-book Set – £22.99 direct from Alex James
You save £13.99 from price on Amazon/RRP

(£36.98)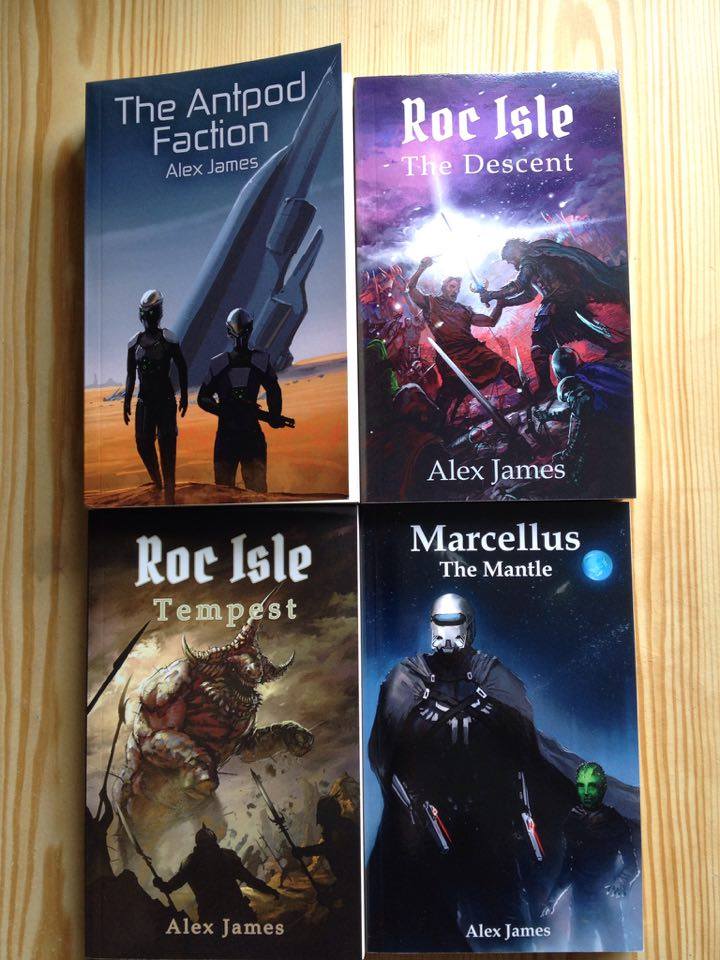 Purchase
Alex James' debut novel is a science fiction spy story inspired by the discovery that he had Asperger Syndrome. Readers like The Antpod Faction because it is a little bit different from most science fiction. The Antpod Faction was first published in November 2012.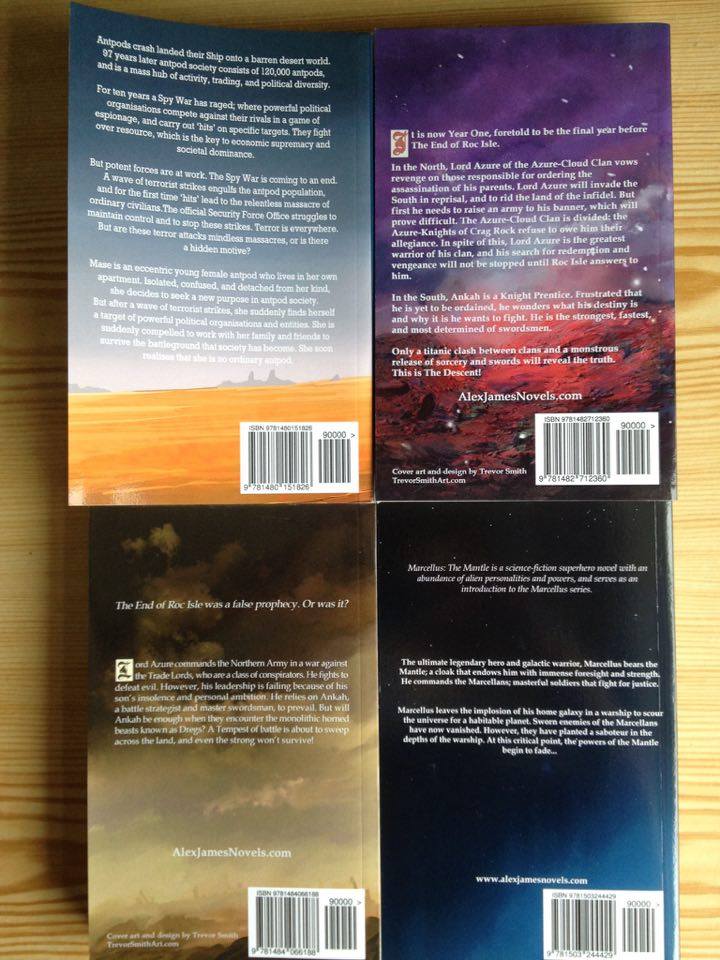 Roc Isle: The Descent was written when Alex James was a young adult in late 2011, and published in November 2013. Readers who like epic fantasy stories with non-stop action like Roc Isle: The Descent.
Roc Isle: Tempest is the sequel to Roc Isle: The Descent and takes place 20 years later when the characters are much wiser and have to contend with Dark Sorcery, rebellion, injustice, and poverty. Roc Isle: Tempest was written when Alex James was a young adult in late 2011, and published in April 2014.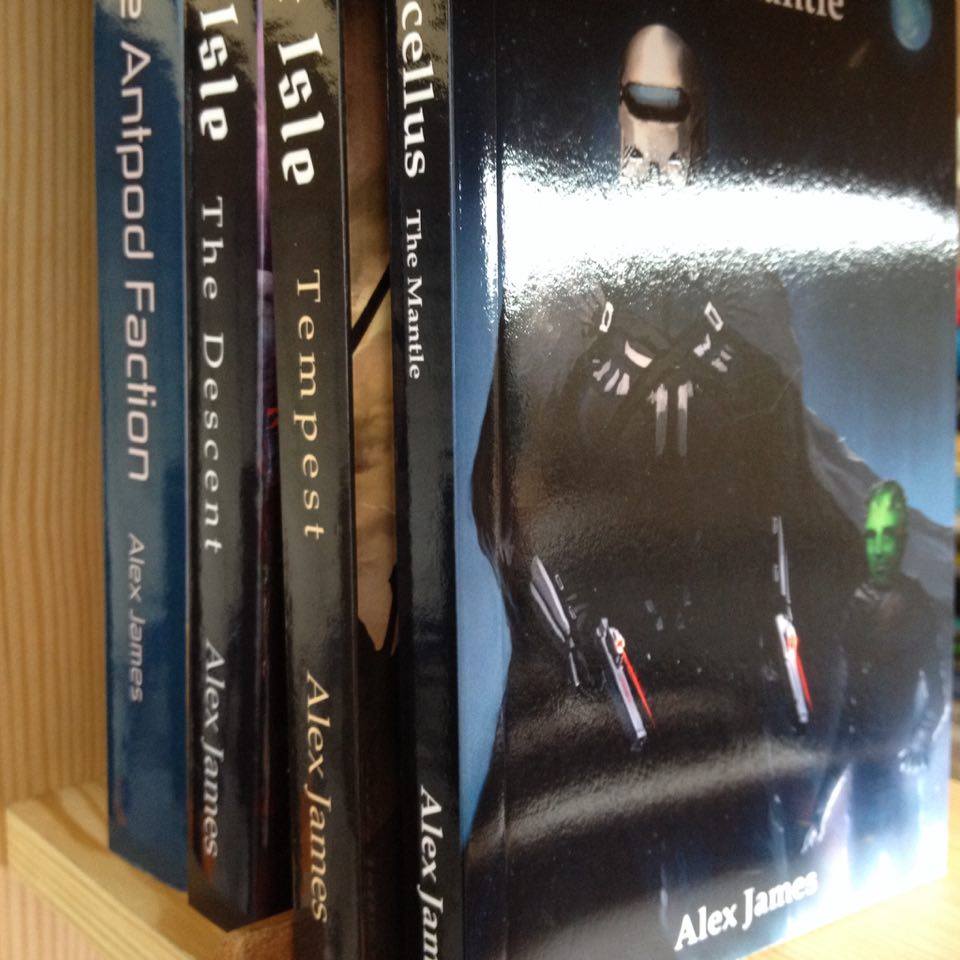 Marcellus: The Mantle is a science fantasy story set in the Solar System, and describes an exploit of the ultimate legendary hero and galactic warrior Marcellus. As one of a few as-yet-unreleased prototype Marcellus stories from 2012 – 2013, The Mantle was published in January 2015 and its themes have inspired much of Alex James' later work from mid 2014.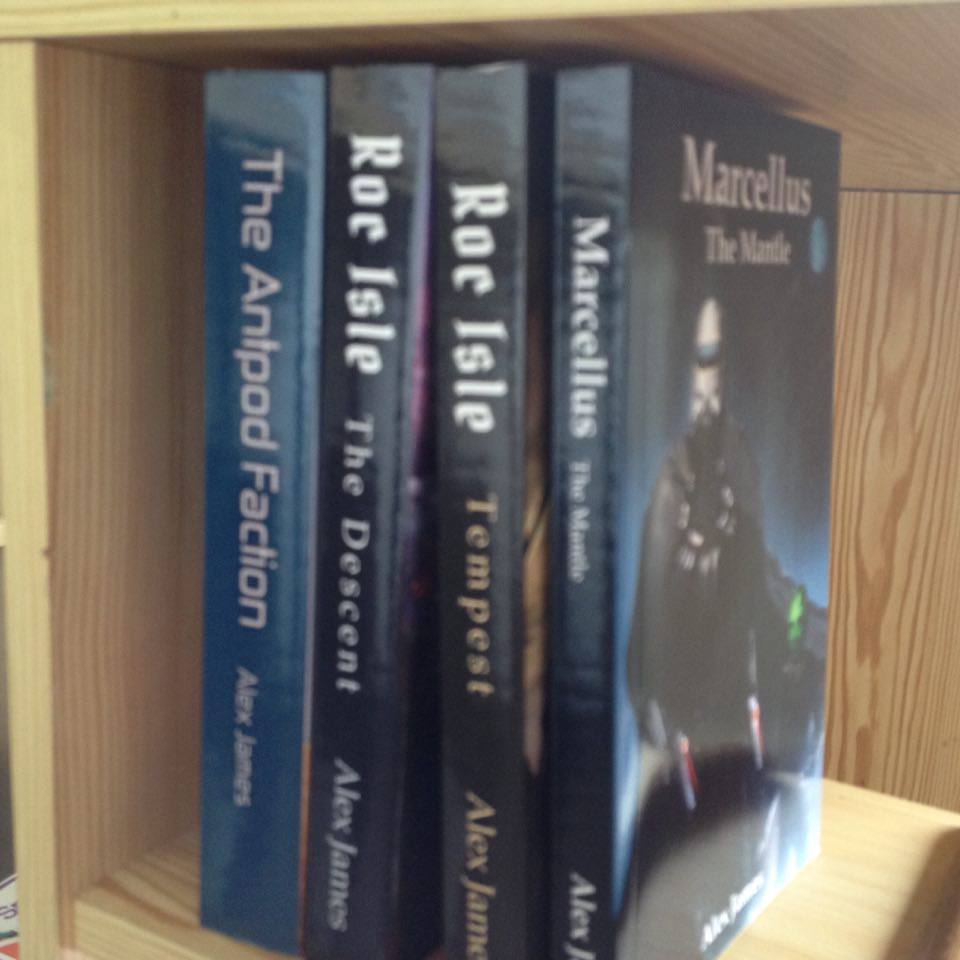 How do I purchase?
Payment is only accepted through Paypal. Please send £22.99 ( including delivery) through Paypal to admin@alexjamesnovels.com by using the button or through your Paypal account and remember to provide a physical address through Paypal.
I'm based in the United Kingdom and it's where your book will be posted from. If you live outside the United Kingdom don't hesitate to email me and I'll calculate postage for you, or notify you if I can't deliver. I, Alex James, will post all books – there is no middleman/woman. Your book will be delivered with care and consideration.
Please read my Privacy Policy for additional details on my terms of purchase and how I use the information you provide (the policy is only a few paragraphs long).