Marcellus: Great Barbarism is the first in, what may potentially be, a series of Marcellus novels. I started writing about Marcellus in 2012, in a short draft about a galactic war, and then expanded the idea in my published novel Marcellus: The Mantle. Since then, I've wanted to explore the origins of Marcellus and I've chosen a barbaric setting.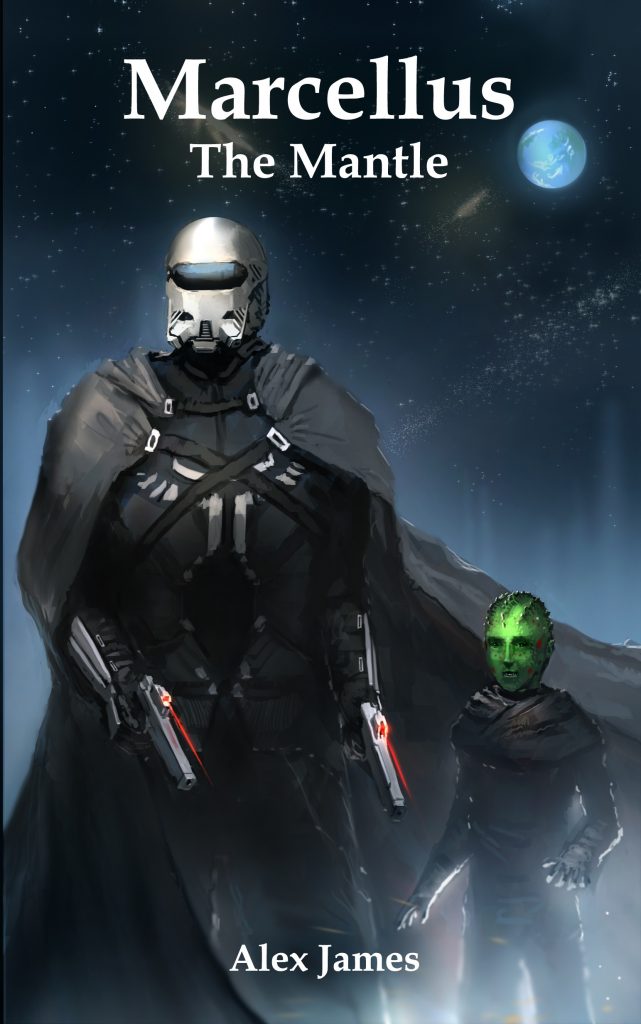 Brief description of Marcellus: Great Barbarism
Marcellus: Great Barbarism is about the circumstances of the first few years of the unusual alien Marcellus. He is born on a strange world of soldiers and warlords that are locked in a cycle of barbarism. They exist on the 'surface', which represents what is known in the world, and below is the 'chasm', representing the great unknown, and ultimately, death.
Marcellus' early years are less about his beginnings as a sorcerer than they are about Warlord Aerol, a particular ruthless and cunning warlord whose determination to free the surface from barbarism and overcome his nemesis put immense pressure on Marcellus to perform incredible feats he is simply not capable of.